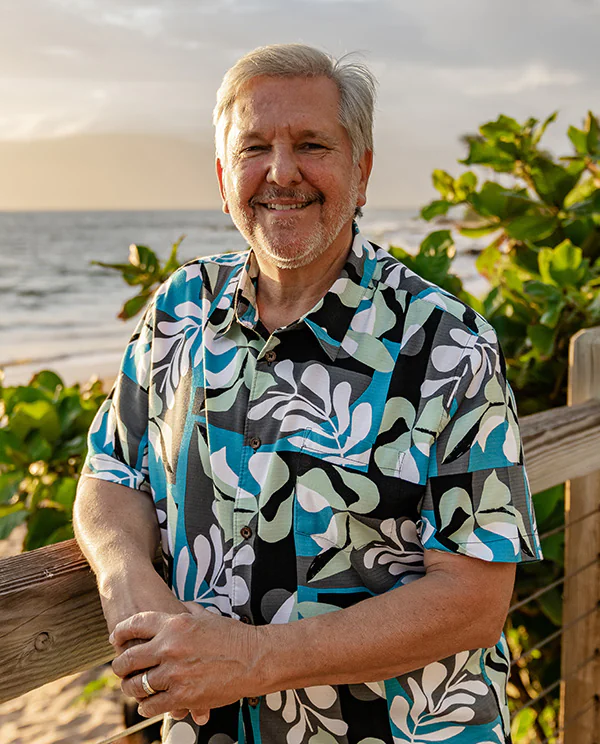 Tom Tezak's business slogan boldly reads "life is precious, make it count," and this personal belief wholly resonates throughout his daily life and career. Tom has managed to not only become one of the most successful Brokers in Hawaii – but he also understands the importance of being a loving husband and father. It's Tom's dedication to this delicate balance of business and family that keeps him firmly grounded. And what better place to have your feet grounded than in the beautiful paradise that is Maui.
Tom learned the value of a strong work ethic early on while growing up in Joliet, Illinois. His father, an active member of the community with a sharp sense of humor and strong values, instilled in him the importance of doing the right thing in all situations. "Do the right thing for people," he would tell Tom, "and everything else will follow." Tom's persistence is seen in everything he does, which is why he's been one of the top Real Estate Professionals in Hawaii for the past decade and has sold over $500 Million in Maui Real Estate. He has been recognized as one of Hawaii's "Top 100 Realtors" ten times.
Tom specializes in living the Maui lifestyle; he can direct you to the most lavish properties and the best locations, whether you're searching for that unique oceanfront property or exclusive condominium com-munity or a simple getaway. When you're ready to buy in South Maui, give Tom Tezak a call. Whether you're looking for oceanfront property, a second home, or a hidden gem, call a REALTOR® who can help you maximize your investment and knows the value of enjoying life by making every moment count.