A quintessential, unique, older property.
Haleakala Shores is in a condominium in Kihei Maui Situated at 2619 South Kihei road. The location is right across from Kamaole Beach Park 2 and 3. Also, it is close to the restaurants and shopping that South Kihei has to offer.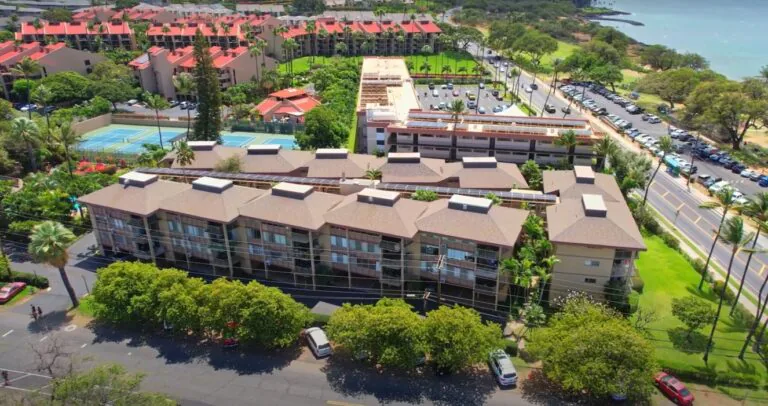 Haleakala Shores Construction
Built in 1974, Haleakala Shores consists of 2 buildings featuring interesting architecture, as well as vaulted ceilings on the upper floors. The property sits on 2.5 acres and it is concrete construction-so that makes it quite hurricane resistant and termite resistant.
All of the units 2 bedroom 2 bath units with shoji sliding doors. All the floorpans are the same with the exception being the upstairs units – which have vaulted ceilings as ad added feature.
Other Features of This Kihei Condo
The building has space underneath for under building parking. So it is not a garage, but nevertheless, it is covered which is nice.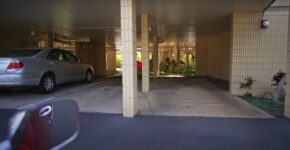 Situated in between the 2 buildings is the rec center, pool, as well as storage for kayaks or surfboards.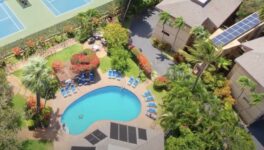 There are individual AC units in all of the apartments.
This property is zones as A-2 apartments. It is Vacation Rentable via the minatoya ruling- so you are able to use it for short term  rentals, airBnB, VRBO, and those kinds of things.
Be aware that on Maui, not every condo allows vacation rentals.
For More information on Haleakala Shores
If you'd like more info on this Condo or any other Maui Real estate Questions, please reach out to me at 808.280.2055 or tom(at)tomtezak(dotted)com.
Warmest Aloha,
Tom Tezak