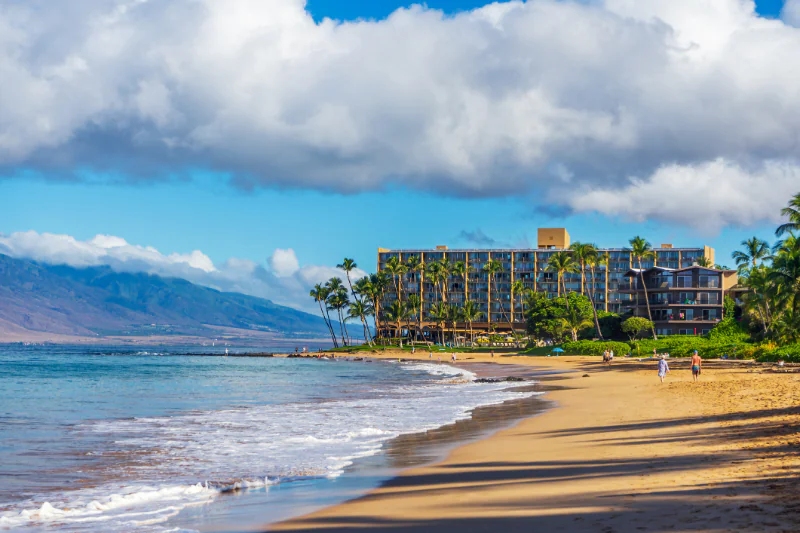 With its pleasant year-round tropical climate, relaxed atmosphere, gorgeous sun-kissed beaches, and plethora of amenities and recreational destinations, it's easy to see why thousands of visitors flock to Kihei every year.
In fact, many who are enthralled by the beach town's laid back vibe and easygoing, carefree lifestyle go on to become full-time residents. The good news is, there's a diverse selection of enticing real estate options that meet any type of preference or requirement for those seeking a home in this scenic slice of paradise in Southwest Maui.
Interested in Kihei condos for sale? Here, you'll get an insider's guide to this sought-after coastal community. We'll take a closer look at the lifestyle, the best attractions, the condos, and all of the things that make Kihei a strong investment choice as well as an outstanding place to call home.
Table of Content
EXPLORING KIHEI'S CONDO MARKET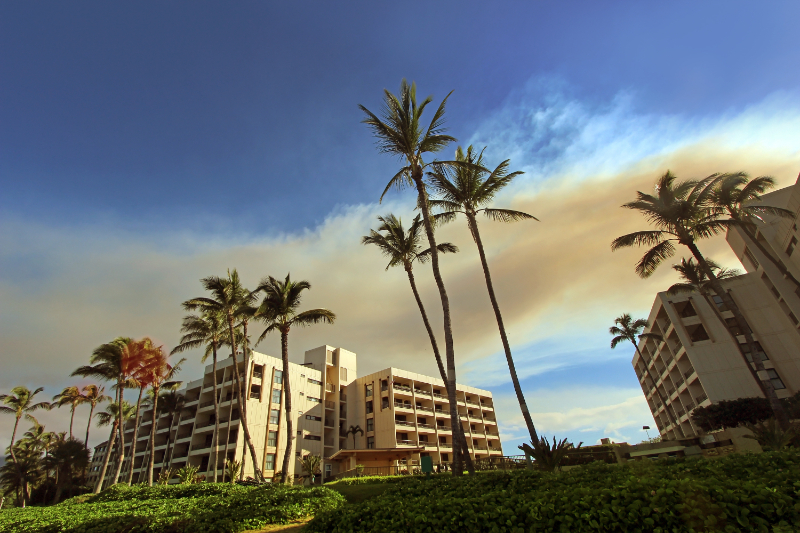 Those looking forward to relaxing, maintenance-free island living will be able to choose from a diverse selection of Kihei condos for sale. Whether you're in the market for a vacation home, a permanent residence, or the perfect investment property, the variety of condo options in Kihei will fulfill your real estate goals.
There are a variety of real estate option when it comes to Kihei condos for sale from studios to luxury condominiums with breathtaking ocean views. There are also so many different complexes to choose from each with its own unique character and charm. Kihei is a small town with a great Beach Town Vibe.
More than 80 different condo developments in Kihei are spread across seven miles of shoreline. Many are nestled in prime oceanfront locations or right across the street from the beach. No matter which location you choose for your Kihei condo, you'll be able to enjoy convenient access to top-quality amenities, vibrant shopping, dining, and entertainment options, and all of the finest beaches South Maui has to offer.
Browse the best selection of Kihei condos for sale here.
POPULAR CONDO COMMUNITIES IN KIHEI
With a diverse selection of well-designed, amenity-rich condo developments in the area, those looking for Kihei condos for sale are spoiled for choice.
Here's a brief overview of some of the condo communities you can find in Kihei:
Kihei Surfside – An oceanfront resort development located in south Kihei with majestic views of the West Maui Mountains, the islands of Lanai and Kaho'olawe, and the Pacific Ocean.
Mana Kai – Mana Kai Maui offers one and two-bedroom condo residences and hotel-style units with exquisite features like recessed lighting, stylish contemporary furniture, and spacious private lanais with stunning ocean views. The resort development is located right on Keawakapu Beach and has its very own shop and restaurant in the complex.
Kamaole Sands – A relaxing tropical lifestyle awaits at Kamaole Sands, a highly sought-after condo resort community with well-appointed one, two, and three-bedroom units, many of which are highlighted by captivating garden, mountain, and ocean views. Built in 1983, the development is set on 15 acres of lush tropical landscape with tranquil freshwater ponds and waterfalls. Kamaole Sands is situated in the heart of South Maui, convenient to top-rated dining and recreational options as well as the golden sands and crystal clear waters of the Kamaole beaches.
Maui Kamaole – Perched on a hilltop in beautiful South Kihei, Maui Kamaole is a low-rise resort development amidst lush greenery to create an idyllic tropical setting. One-bedroom condos at Maui Kamaole are all set on the ground floor to provide easy access to the landscaped grounds, creating a seamless indoor-outdoor lifestyle. All two-bedroom residences are located on the second floor to offer stunning views of the property, and vaulted ceilings for an added feeling of spaciousness.
Royal Mauian – Soak in relaxing Pacific Ocean vistas and glorious Maui sunsets at Royal Mauian, a collection of private condo residences in South Maui. The complex is nestled on a promontory between Kamaole I and Kamaole II, two of the finest beaches in the area, making it the perfect place to stay for families and beach lovers of all ages. In addition to enjoying easy access to the beach, Royal Mauian treats you to a range of enticing amenities including an expansive rooftop deck with outdoor kitchen and barbeque grills, and a heated pool within a glass enclosure overlooking the ocean.
Hokulani Golf Villas – Enjoy life on easy mode with easy access to one of the top golf destinations in Kihei at Hokulani Golf Villas, a luxurious gated community with over 150 two to three-bedroom standalone residences. You truly get the best of both worlds with all of the amenities of condo living, along with the privacy of a standalone home. The community is located right next to the Maui Nui Golf Course and boasts a collection of upscale amenities including a clubhouse, barbeque areas, and a resort-style infinity pool. Hokulani Golf Villas is a short drive away from the Shops at Wailea, a diverse selection of five-star restaurants, and many of the best beaches in Kihei and Wailea-Makena.
Maui Banyan – Situated directly across the golden sands of Kamaole Beach II is Maui Banyan, an exquisite condo development in a serene tropical setting with soaring coconut palms and panoramic vistas of the Molokai and Lanai islands and the West Maui Mountains. Maui Banyan offers a selection of beautifully appointed studio, one-bedroom, and two-bedroom suites, and is located minutes away from golf courses and a variety of shopping, dining, and entertainment options.
Haleakala Shores – With Kamaole Beach III just steps away, Haleakala Shores offers a plethora of beach activities including swimming, snorkeling, surfing, stand-up paddle boarding, and sunset strolls. Located in the heart of South Kihei, this condo resort community features a selection of two-bedroom condos with spacious living areas, well-equipped kitchens, and private lanais surrounded by spectacular scenery. An assortment of top-rated amenities and destinations are located nearby including the Kihei Boat Dock, several world-class golf resorts, and many of the best shops, restaurants, and entertainment hotspots in Kihei and Wailea.
Maui Vista – Consisting of three separate buildings, Maui Vista is a condo development strategically located in Kihei, a short trip away from Charley Young Beach. Units available at Maui Vista are luxurious one and two-bedroom condos, all with captivating ocean and garden views and access to exclusive amenities including a swimming pool, tennis courts, and a barbecue area. Maui Vista's central location makes it a desirable destination in Kihei.
Kihei Akahi – Kihei Akahi offers stylish and comfortable studio, one-bedroom, and two-bedroom condos in a prime location just across the street from Kamaole Beach II as well as a plethora of terrific shopping and dining options nearby. The condo development consists of four buildings and offers amenities that include two swimming pools, tennis courts, and outdoor dining areas with barbecue grills.
Hale Pau Hana – Let all your stress melt away as you savor a laidback lifestyle by the beach at Hale Pau Hana, which means "house of no work." Located right on the warm sundrenched sands of Kamaole Beach II, this upscale beachfront development offers well-designed one, two, and three-bedroom units designed to offer the ultimate in comfort. Residents and guests staying at Hale Pau Hana get to enjoy superb amenities including direct access to the beach, an expansive lawn with outdoor lounge areas, barbeque grills, and live performances every Thursday evening.
Keonekai Villages – Located steps away from the Kamaole Beach III, Keonekai Villages is an expansive residential condo development encompassing over 11.5 acres. Built in 1992, the property features 256 spacious condo units amidst a serene garden setting with open spaces, lush tropical foliage, and mature palm trees. Keonekai Villages' convenient central location allows residents to enjoy easy access to a wealth of nearby destinations including retail establishments, top-rated restaurants, and some of the finest beaches in South Maui.
Interested in one of these condo communities? Start by browsing our selection of Featured Properties to find the perfect property that matches your requirements and preferences.
WHY BUY A CONDO IN KIHEI?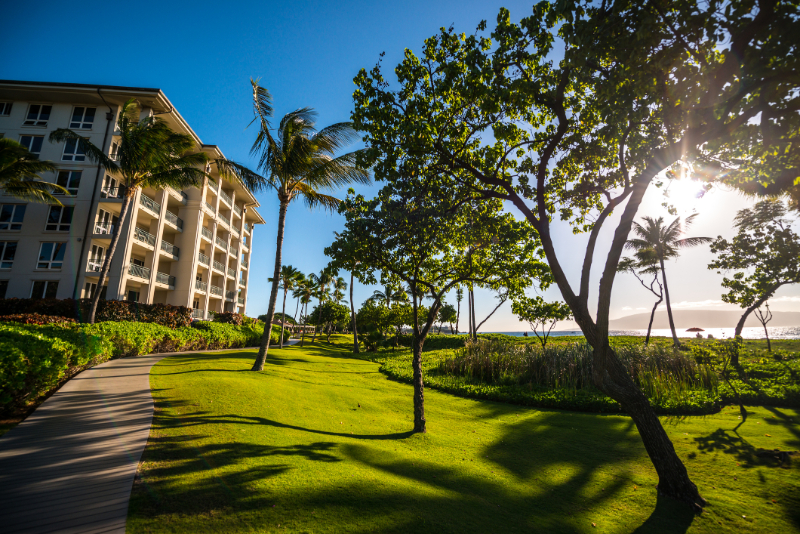 Benefits of living in Kihei
A condo in Kihei puts you in a prime location to enjoy the relaxing lifestyle and get easy access to all of the best attractions and amenities the idyllic seaside town has to offer. There's always something to look forward to when you're in Kihei thanks to its picturesque swimming beaches, assortment of dining and entertainment options, and tons of family-friendly attractions.
Here are some of the many benefits you can enjoy when you own a condo in Kihei.
Kihei's prime location
Living Kihei offers unmatched convenience, thanks to its prime location. The Kahului Airport is about a 20-minute drive from Kihei, and other parts of Maui are easily accessible. Compared to more isolated areas of the island, Kihei is a quick drive away from many popular attractions in Iao Valley, Maalaea, North Shore, and Upcountry.
Love water-based activities like snorkeling, fishing, boating, or whale watching? It's very easy to get to the water no matter where you are in Kihei! The Kihei Boat Ramp is conveniently located at the south end of town, so you won't need to drive all the way to Maalaea Harbor.
Beautiful weather
While Maui has diverse microclimates with frequently changing weather conditions, Kihei experiences a comfortable tropical climate with plenty of warm, sunny days throughout the year.
The weather in Kihei is very predictable, and there's a minimal difference between the summer and winter seasons. During the summer, temperatures in Kihei range from the low 70s to the high 80s. And while winters can be somewhat chilly, the lows are typically in the 60s during evenings, with highs around the 80s in the daytime.
Kihei doesn't get plenty of rainfall throughout the year, offering endless opportunities to spend time outdoors and partake in myriad recreational options. In fact, the town was originally known as "Kamaole" which means "barren," since the area gets an annual rainfall of only ten inches a year. Most of the rains occur during the winter months.
The picturesque beaches and beach parks
From Sugar Beach to the north all the way south to Keawakapu Beach, Kihei is flanked by six miles of stunning coastline featuring a dozen beaches and oceanfront parks. Whether you're looking forward to a leisurely morning walk at sunrise, going snorkeling, a picnic with friends and family, or simply relaxing on the sands, Kihei's beaches and beach parks are sure to delight.
Kihei's relaxed character
Kihei is a coastal community that fully embraces the laidback tropical island lifestyle. The beach town has a very easy going atmosphere. Stroll around town and you'll see many locals going about their daily lives in just t-shirts and shorts.
Although it is a popular destination, Kihei manages to retain its idyllic small-town charm.
Diverse dining options
Kihei boasts a wide range of delicious dining destinations, ranging from grilled Huli Huli chicken and refreshing Hawaiian shaved ice to food trucks and fine dining establishments. Whether you're meeting friends for brunch, celebrating a special occasion with a nice dinner by the beach, or just looking to treat your taste buds, Kihei's dining spots are guaranteed to satisfy.
Many Kihei restaurants feature al fresco dining areas and outdoor seating, treating guests to flavorful cuisine while they enjoy the pleasant weather and the beautiful scenery.
Advantages of buying a condo
A condo in Kihei offers an exceptional quality of life and unmatched flexibility, without many of the challenges and maintenance required by a single-family home.
Below are some of the key advantages of owning a condo.
Flexibility
Unlike a single-family home, it's easier to leave a condo unattended for extended periods. This makes them ideal as a second home especially in popular resort destinations like Kihei. A condo can also be used as a passive source of income if you decide to put it up for rent.
Enhanced safety and security
Condos typically have manned reception desks, building staff, cameras in common areas, biometric access, and other security features. Additionally, condos are equipped with automatic fire sprinklers and have fire exits in case of emergencies.
Easy and stress-free maintenance
Perhaps one of the best benefits of living in a condominium is the minimal maintenance it requires. It's very manageable and usually takes only a few hours of your time to clean or maintain. Most – if not all – exterior maintenance will be handled by the condo's homeowners' association, so you won't need to worry about repairing the roof, mowing the lawn, or cleaning the hallways and common areas.
Moreover, a lot of condo communities maintain strict rules when it comes to sanitation. All high-contact objects within the development like elevator buttons, door handles, and handrails are routinely disinfected.
Exclusive amenities
Depending on the development, you'll be able to have access to amenities like clubhouses, barbecue cabanas, beachfront lounges and decks, rooftop swimming pools, covered parking areas, playgrounds, fitness studios, and pet-friendly facilities. The cost of enjoying these amenities is shared by all residents in the community.
Opportunities for socialization
You'll get many opportunities to socialize and interact with your neighbors when you're living in a condo. Some condos have regular activities like workout sessions, clubs, and live music performances, which helps build a strong sense of community between residents.
BROWSE THE BEST SELECTION OF KIHEI CONDOS FOR SALE TODAY
Take the first step towards living your dream lifestyle in Kihei today by working with me, Tom Tezak together with the elite group of agents from the Lifestyle Maui Team.
We're ready to go above and beyond to help you find the perfect condo in Kihei that matches all of your unique preferences and requirements. As one of the top real estate teams in Maui, you can count on our experience, deep knowledge of the local market, and unparalleled service to help you realize your real estate goals in this exciting market.
You can get in touch with me today by calling 808.746.3347 or sending an email. You can also leave a message by visiting this page.