People interested in moving to Maui, Hawaii have plenty of reasons for wanting to do so, but may have even more questions about the process. One of the first questions that likely occur to most revolves around the thinking that you have to be on Maui to buy a home. Actually, you do not. You can be on the mainland, have all the paperwork and escrow taken care of. Questions frequently arise about the details ownership of real estate on Maui, including what are the best property types, where would the best place be to live with high value homes, and so on.
Moving to Maui and the Maui Lifestyle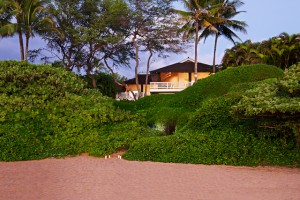 Making the most of home ownership on the island means making the most of the Maui lifestyle. That lifestyle embraces the island's grandeur, mystery and those who come here. The Maui people make up one of the most integral parts of the appeal. Embrace it, the marvelous people, and you will have discovered the best reason and foundation for home ownership. Once done, answers to questions on details about the best properties and locations will become more easily found.
People often want to know, when moving to Maui, what would be best, buying a condo or single family home. For some the answer to this may be clear, a single family home, to others, a condo. Although, in the Maui real estate market, it may be difficult to decide. Many condos, for example appear as equally luxurious and desirable as nearly any luxury, single family home. They appear in equally exclusive neighborhoods and gorgeous niches. Deciding may simply come down to whether or not a maintenance-free property has the edge over a single family home. Many other questions arise naturally when considering a move to Maui, such as how escrow works, condo maintenance fees, how does land ownership work in Hawaii, and more. All these questions can be best answered by a Maui real estate expert. Contact one, and start your move to owning a piece of paradise today.