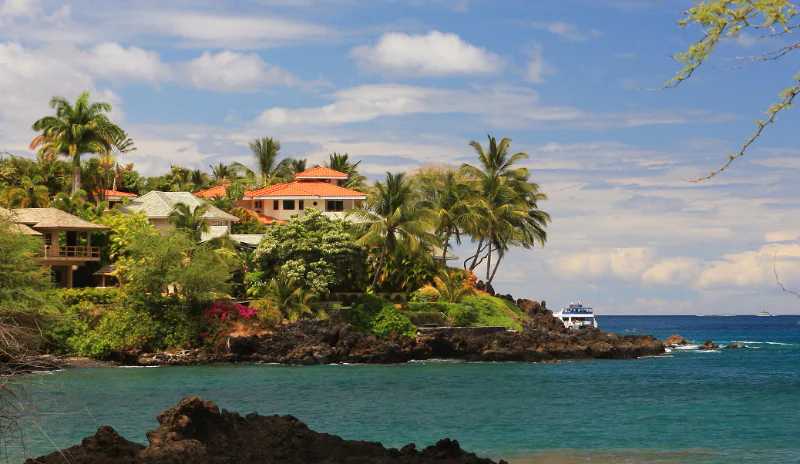 Known for its pristine beaches, stunning sunsets, and relaxed island lifestyle, Maui is a highly sought-after destination among both vacationers and home buyers alike. If you own real estate on the island that you plan to put in the market at this time, you're most likely going to see a handsome profit for your endeavor, especially with the market leaning more toward sellers. But before you do sell, there are several things you need to learn about.
Maui has a competitive market, and any real estate transaction you plan to do here will require careful planning, research, and execution. To make things easier, we've compiled valuable insights and practical tips that can help you achieve maximum return on your investment. Whether you're looking to sell a luxury villa in Wailea or a cozy cottage in Lahaina, this guide will help you do it with confidence.
MAUI, HI REAL ESTATE MARKET AT A GLANCE
Maui's real estate market is on the rise again after taking a few blows in previous months in the light of the Fed-sanctioned increase in interest rates, as well as forecasts of a slowdown in market activity across the board. Nevertheless, there is still a strong demand for properties, and this is overwhelming the current supply of available homes. This situation has been fueling the steady rise of home values here.
Limited inventory: a challenge for buyers

January 2023 stats from the Realtors' Association of Maui reveal a stellar 35.7% increase year-on-year in the number of single-family homes for sale in Maui to 289. Meanwhile, condo sales for the same period saw an even higher uptick from last year, rising by almost 40% to 234.

This increase in the Maui housing stock is good news for potential buyers as this indicates more options to choose from. However, keep in mind that this is only a small bump up as the local market is coming from a record-low inventory status. In the same January 2023 report, RAM notes that Maui used to have 589 single-family homes and 656 condominiums available in January 2018.

A more relaxed market

The RAM January 2023 report records a 0.4% increase in the median sales price of single-family homes to $1.16 million. However, condos took a slight beating, landing at $657,500 after a 7.9% decrease from last year. Meanwhile, very little has changed in the number of days a Maui house stays on the market, from last year's 120 days to this year's 119.

This could be the signal of the Maui market regaining its footing as inventory is about to catch up with the demand. However, homeowners here need to be more aggressive in selling their homes, given the slow but steady reversal of the local market climate to one that favors buyers.

Taking advantage of the more balanced market

The future of Maui's real estate market remains positive, with continued interest in the island's lifestyle offerings. The gradual increase in available homes gives buyers more opportunities to negotiate. Sellers, meanwhile, could still bank on the low inventory, as well as the fact that they have in their hands prime real estate that will always be irresistible to smart home buyers and investors.
The best time to sell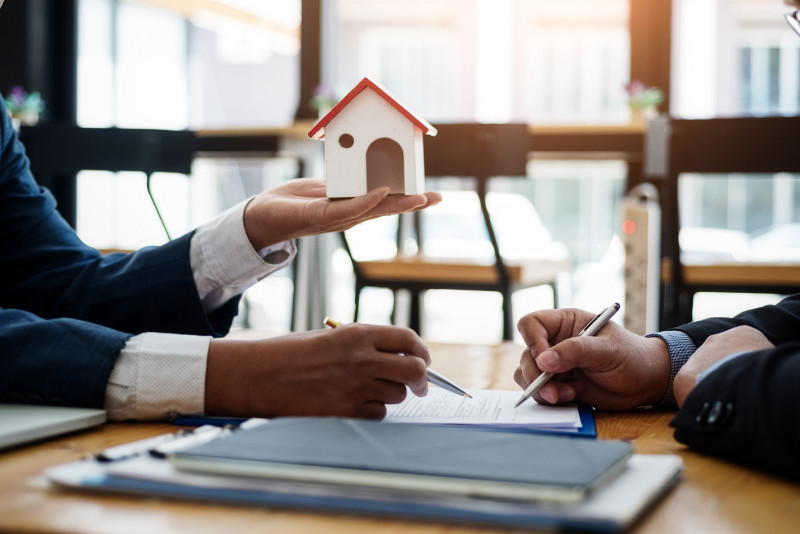 Timing is crucial when selling your real estate in Maui, HI. Putting your home up for sale when the time is not yet right can result in your home staying longer on the market than it should and having to deal with lowball offers. Apart from market conditions affecting your resale price point, consider these factors below.
THE CONDITION OF THE PROPERTY
It pays to assess the condition of your property before deciding to sell. If it needs repairs, delay putting it on the market until these repairs are done. After all, you'd want your house to be in its best condition when you list it.
Moreover, if you've finished making significant renovations and additions, like a new patio, wait for a couple of months before selling it. Give yourself time to enjoy and get the most out of your investments.
SEASONAL FLUCTUATIONS
Maui's real estate market is generally active throughout the year, given its relatively constant temps, but there are still trends to keep in mind. For instance, the busiest season here is from November to April, with peak activity from January to March. The high influx of tourists during this time boosts demand for real estate.
You should also take future developments on the island into account. New developments from resorts to malls and attractions located near your property can significantly increase its value. Be on the lookout if there's anything new in and around your area.
PERSONAL CIRCUMSTANCES
Your circumstances will always play a significant role in your decision-making process. Before listing your home, consider your goals and overall situation to ensure you're making a wise decision. Even if the market is hot, things in your personal life might dictate that it's not the best time to sell.
This is particularly true if you're currently living in the house you're planning to sell. It'll be hard if you have to let go of your old home if you haven't found a new place to stay, so make sure you already have a replacement. Make sure that your finances are also sorted out since this real estate journey will require a substantial investment.
Tips for pricing your property
Properly pricing your house is one of the most valuable things you can do as a seller. It not only helps you attract more potential buyers but it also lessens the time your home spends on the market. Here are tips that can make the process easier:
USE ONLINE CALCULATORS
Online valuation tools are the best way to start your quest in setting the best price point for your home, especially since most of them are free and easy to navigate. Some of them even allow you to compare your property's value with those of other recently sold homes in the same area.
Note, though, that these tools can only provide estimates since they base their results on general information to suggest a price. As such, these can be effective reference points only, not a substitute for the formal home appraisal.
HIRE APPRAISERS
Once you're sure that you want to sell, hire an appraiser. This professional will conduct a thorough inspection of your house, its features, the lot size, and even the location, among many others. Everything will be taken into account to get a more accurate value.
Of course, working with a professional for this procedure will require an investment of its own. It still makes sense to have the appraisal done as it gives you more room to negotiate for the best deal possible. Since an appraiser's opinion is well-respected in the industry, you can use their report to justify your asking price.
LESS IS MORE
While it may seem like a good idea to sell your real estate in Maui, HI at a high price, for the most part, it's not. Overpricing tends to put off potential buyers and result in your property sitting on the market for an extended amount of time.
Instead of overpricing, a good strategy would be to slightly go below your home's actual price.
This is bound to attract more buyer attention, thus resulting in multiple offers with buyers trying to outbid each other. And, with each new bid to win your home, the price will go higher and you end up with a handsome profit come closing time.
PREPARING A MAUI HOME FOR SALE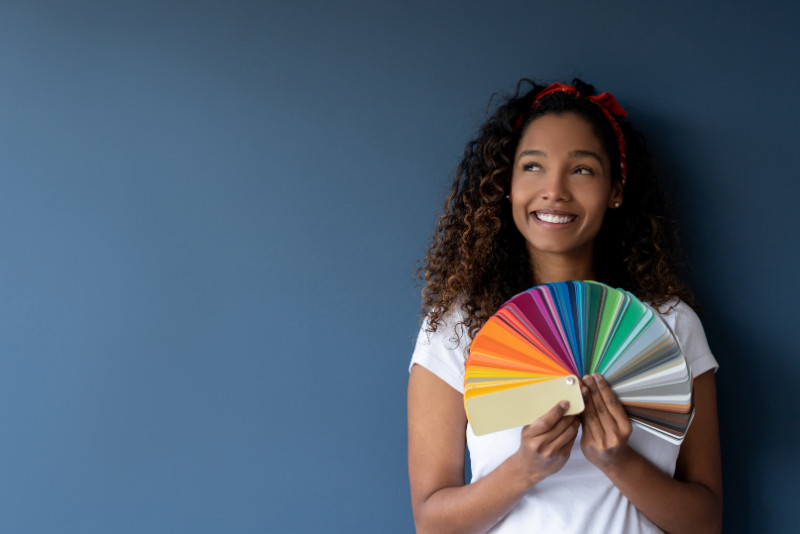 Declutter and deep clean

This should be the first step in preparing your home. People tend to collect a lot of things over the years but most of them end up as clutter. Now that you're selling your home, it's time to sort your stuff out and – for most of them – let them go. Discard them the right way by donating useful things to charities and no profit organizations. If you find things that you'd like to keep, tuck them away in a box.

Once you're done with decluttering, it's time to give your house a deep clean. This means scrubbing floors, windows, and baseboards. You also need to pay close attention to the parts of your home that get overlooked like the ceiling and nooks under tables and cabinets. If you want a more efficient deep clean, complete with all the right tools for the job, consider hiring a professional cleaning service.

Address maintenance issues

Squeaky doors, sticking windows, and a faulty toilet flush may be easy to ignore since these are the results of the usual wear and tear, However, minor issues like these could add up and lower the value of your home. Before this happens, take time to see what needs to be repaired or replaced and work on these immediately.

In the kitchen, make sure that all the faucets, burners, and appliances are working. Examine your walls for cracks that you might not have spotted before. Inspect the pipes to see if anything's leaking. Go through your home, room by room, and note everything that needs your immediate attention.

While you're at it, consider investing in upgrades that can add value to your home. This may include updating appliances in the kitchen or replacing your old flooring. But sometimes, upgrades could be as budget-friendly as repainting kitchen shelves or replacing the handles on your cabinets with shiny new ones.

Stage your home

Staging is the kind of home improvement done to make your place more attractive and welcoming to potential buyers. This includes adding tasteful decor like flowers and other ornaments or rearranging the furniture to highlight your home's best features like an open floor plan, natural lighting, or a gorgeous view.

More than simple aesthetics, staging also makes your home look well-maintained and move-in-ready. That way, potential buyers could better see the property's value and understand why it's priced the way it is. You'll also have an easier time marketing the property since staging can help it stand out in a crowded market.

Highlight the outdoor area

A major selling point of Maui, HI real estate is its amazing outdoor spaces. Whether it's a lush tropical garden or a panoramic view of the ocean, highlighting these features can surely increase your property's appeal.

You can improve your outdoor space by adding furniture, plants, and other decorative elements to make it more inviting. Also, make sure that the lawn is mowed, the landscaping is neat, and the area is clean and trash-free.
Why hire a Realtor instead of using an FSBO approach
In selling real estate in Maui, HI, you can choose between working with a Realtor or using the for-sale-by-owner (FSBO) approach. The latter is an attractive option for people who want to save on paying professional fees and gain more control over the home-selling process. But it also comes with risks and challenges, especially if this is your first time as a home seller and you're not familiar with the processes. You could end up paying dearly for committing mistakes anywhere in the process and incurring costly delays.
Meanwhile, when you hire a local Realtor, you entrust the nuances of the home-selling process to them – essentially taking the load off your shoulders. Aside from assistance with documents needed for the transaction, working with a real estate professional offers advantages that can give you an edge over the competition. Here are some of them:
EXPERTISE IN THE MAUI MARKET
When you hire a Maui Realtor, you find yourself with an able professional partner who knows the local market like the back of their hand. They can help you price your property accurately based on current market conditions and guide you through the complicated process of selling your house.
ACCESS TO AN EXTENSIVE NETWORK
Realtors have access to an extensive network of colleagues in the industry who have their respective lists of potential home buyers. Connecting you to their network both broadens your reach and increases the chances of selling your property faster. They can also put you in touch with professionals from affiliated industries like appraisers, home inspectors, lawyers, home insurers, and even electricians and plumbers. Your agent's referrals and connections could help streamline the different processes in your real estate journey.
EFFECTIVE MARKETING STRATEGIES
A Realtor can provide a customized marketing strategy to reach the right audience and maximize your property's exposure using a wide array of tools and resources. These include everything from multiple listing services to social media platforms. Some of them can even provide virtual house tours to highlight your property's features.
EXCEPTIONAL NEGOTIATION SKILLS
A Realtor with years of experience in the field will have developed sharp wits that they can use in your favor at the negotiating table. Apart from understanding the terms of the agreement, they could also negotiate for changes to make sure that your interests are protected and help you get the best deal for your property.
PEACE OF MIND
Selling a home is no easy task. You need to put 100% of your commitment into it; otherwise, you run the risk of not getting the returns that you were hoping for. Plus, it could put a strain on both your job and family as there's little time left for these two aspects of your life. But, when you hire a Realtor, you can rest assured that everything will be handled by someone who can dedicate themselves to the task 100%, leaving you with more time to spend with loved ones and a stress-free experience.
PICKING THE RIGHT OFFER
After the long journey of preparing the house, putting it up for sale, and marketing the property, offers are finally starting to come in. Having multiple bids is a seller's dream but, at the same time, it could be overwhelming. With all the offers you need to go through, each one with its own pros and cons, how do you pick the right one?
Remember that the highest bid may not necessarily be the best. For the most effective way to know the best deal that comes your way, here's a quick rundown of the steps to take.
Consider the buyer's financing
Sure, the price plays a big factor in an offer, but there's more to it than seeing who can pay the most. You need to check if the one making the highest bid is, indeed, capable of putting their money where their bid is. This is where the next step comes in.
Do a background check
Aside from their finances, you should also evaluate their reputation. Does the buyer have a good history of settling their transactions or not? You're selling your house for a lot of money, so look for a buyer you can trust.
Understand the contingencies
When you get an offer, take a close look at the accompanying contingencies. These are conditions that you and the seller need to meet to fully proceed with closing the deal. If the agreed-upon contingencies are not met, the buyer has the option to either renegotiate or withdraw from the deal. Usually, these contingencies come about as a result of home inspections and property appraisals done on the property. These are designed to protect the buyer in case the property's condition isn't as advertised.
However, some contingencies come with strings attached, For instance, a buyer would only pay after they sell their current property. This is incredibly risky for you as the seller since you won't have a clue if or when they do get to sell their property. Then, there are other buyers who might demand that you cover the costs of upgrades and renovations they'd like to see on your property on top of necessary repairs and replacements. Be wary of these skewed contingencies that will put you on the short end of the bargaining stick.
Ultimately, the trick to choosing the best offer is to consider not just the biggest offered price but also other factors like the buyer's reputation, their financing, the contingencies, and more. By taking everything into account, you'll be able to pick a bid that perfectly aligns with your priorities.
SELL YOUR MAUI HOUSE THE RIGHT WAY WITH TOM TEZAK
If you want to learn more about selling real estate in Maui, HI, get in touch with the experts who know the ins and outs of the local market.
The Lifestyle Maui Team is your best bet in selling high and fast in Maui. Led by Tom Tezak, an elite agent and one of the top 1% of Realtors in the entire county, our team will guide you throughout your home-selling journey from start to finish.
Sell your home the right way with help from reliable agents. Call 808.746.3347 or send a message here to get started.