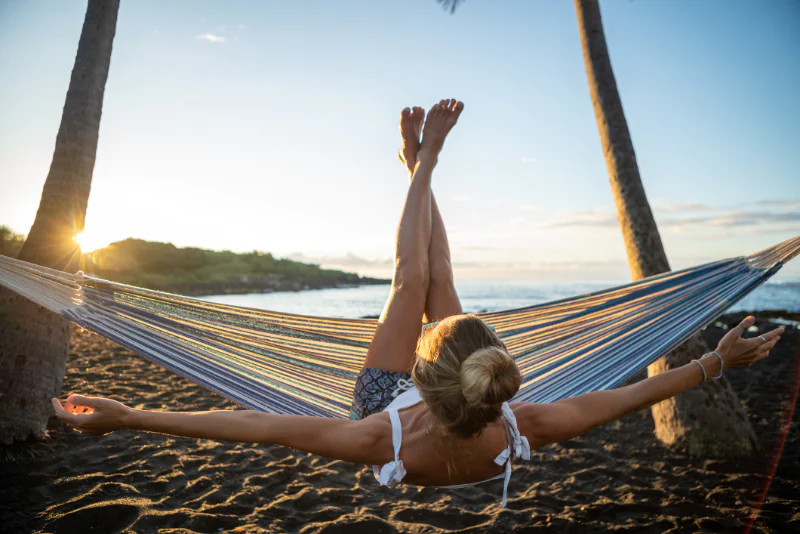 Wailea and Makena are neighboring communities on South Maui, Hawaii, where some of the most stunning beaches, luxury resorts, and top-tier golf courses are located. They're also the site of some of the newest and priciest real estate development projects on the island, in contrast to the older areas in West Maui. While Wailea and Makena are two separate communities, they're collectively referred to as a single area because of their proximity and shared characteristics.
While Wailea is the site of some of the area's luxury beach resorts, Makena is quieter and more sprawling with custom homes and some of the most pristine beaches in all of Hawaii.
WATCH: Makena: One of the Best Places to Live in Maui
EXPLORE: Wailea neighborhood videos
One thing is clear, however: Wailea-Makena is the perfect place for relaxation, adventure, family-friendly fun, or a romantic holiday. Whatever the reason, Wailea-Makena will create splendid memories from the wonderful things to do during what will be an unforgettable stay.
Table of Contents:
TOP THINGS TO DO IN WAILEA-MAKENA
Water adventures • Kayaking • Sea scooter snorkeling • Bodyboarding • Surfing • Whale watching • Turtle watching
Land activities • Golf • Tennis • Hiking • Zipline
Historical and cultural attractions
BEACH HOPPING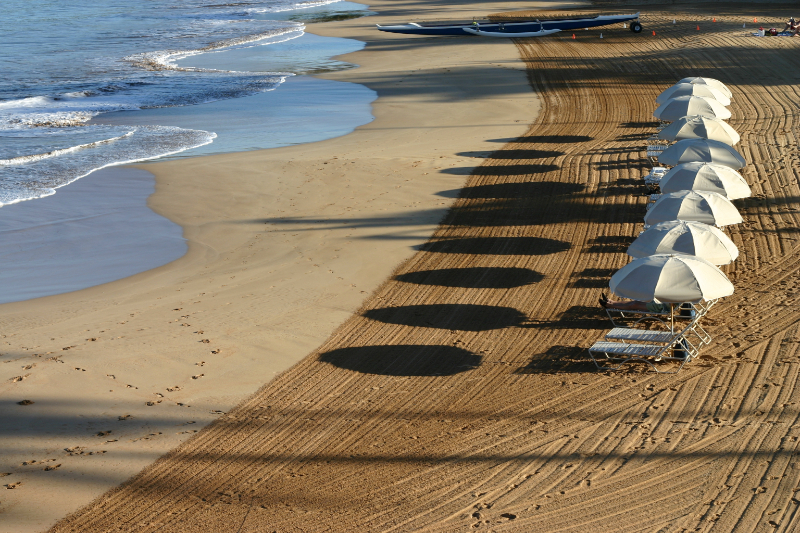 Wailea Beach
Wailea and Mikena radiate island charm with an array of spectacular beaches. Golden sands, dramatic shorelines, and clear blue waters are irresistible to beach lovers chasing the ultimate tropical getaway. Whether you want a quiet spot away from the crowd, bask in the sun, or take a refreshing swim, the beaches of Wailea -Makena are attractions not to be missed.
Ulua and Mokapu Beach

Two distinct beaches often referred to as one because of shared parking lots, Ulua and Mokapu beaches are popular for swimming, snorkeling, and diving. The diverse marine life makes Ulua Beach a favorite for divers hoping to spot butterflyfish and other reef creatures, while snorkelers will enjoy swimming with sea turtles. Mokapu Beach is less crowded, with gentle waves suitable for body boarding. Both beaches are excellent for morning walks or gazing at dramatic sunsets.

Wailea Beach

Rated as one of the world's top beaches, Wailea Beach is picturesque and luxurious. The center of the "see and be seen" crowd, this crescent-shaped beach sits in front of the Four Seasons Resort and Grand Wailea hotels. You don't need to be a guest of either hotel to go swimming, paddle boarding, and snorkeling. The private nature of this beach suits families well. Bring your kids as there are plenty of fun activities in Wailea Beach.

Polo Beach

One of the most secluded beaches in Wailea, Polo Beach is popular among locals for snorkeling, swimming, and boogie boarding. The views of Maui's ocean and the Fairmont Kea Lani Hotel provide a scenic backdrop. The north side of the beach is a bit more crowded than the south side, which is quieter.

Makena Beach

Hawaii's tourism board called Makena Beach "one of the largest, undeveloped beaches." It has two areas: Big Beach, also known as Oneloa Beach, and Little Beach. Stretching more than a mile long, Big Beach is great for sunbathing, swimming, bodyboarding, and leisurely strolls. Take a short hike to the north end of Big Beach and you will reach Little Beach. This hidden beach is "clothing optional," which will appeal to a niche crowd.

Palauea Beach (White Rock)

If you're looking for a less visited beach to explore, head to the uncrowded shoreline of Palauea Beach. Known to the locals as White Rock, this beach is good for snorkeling and boogie boarding. The shoreline is 300 yards long with a gentle slope that makes it ideal for swimming especially when the waters are calm.
WATER ADVENTURES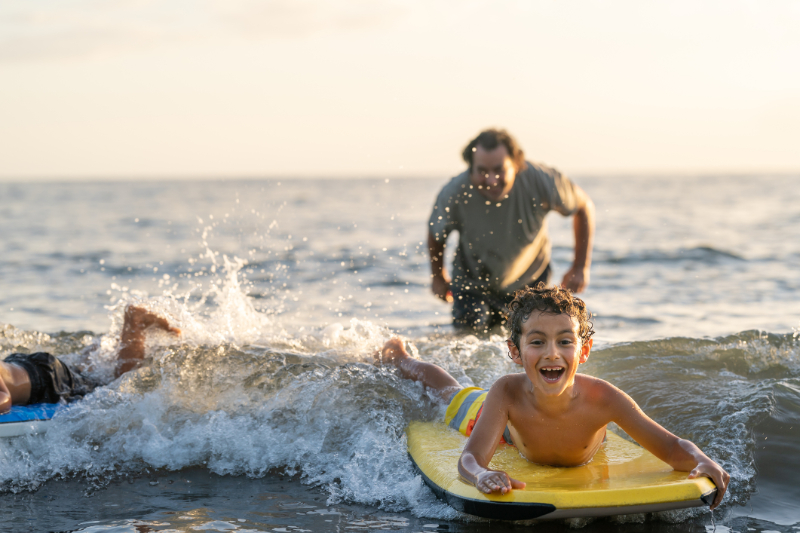 Kids of any age can start bodyboarding
The brilliant blue waters and stunning views of the Pacific Ocean make Wailea-Makena the perfect playground for water adventures. Diving into countless water activities is one of the many must-things to do when in Wailea-Makena.
Kayaking

Paddling in open waters is a great way to explore the coast. Begin early in the morning when the waters are still calm and the views are serene. Kayaking is a popular activity in Wailea-Makena for couples. families, and groups. Makena Landing State Park is a favorite launching point for experienced kayakers. Guided tours on comfortable cruises include special activities like a kayak whale watch.

Sea scooter snorkeling

Snorkelers will definitely love the sea scooter. It's a piece of equipment that allows snorkelers to dive deeper and allows them to marvel at the incredible diversity of marine life much faster. Professional guides provide instructions on how sea scooters work and are around to navigate the underwater tour.

Bodyboarding

One of the popular things to do on the water in Wailea is bodyboarding or boogie boarding. This water sport is thrilling in that you lie on your stomach on a small board and try to catch waves by maneuvering your body. Easy to learn, bodyboarding is a fun way for families to spend a day at the beach. Kids of any age can start bodyboarding with the supervision of parents. Big Beach and Wailea Beach are good spots to pick up your board and roll in the ocean.

Surfing

In Hawaii, surfing is a must. In Wailea-Makena, intermediate or advanced surfers can catch sizable waves in Little Beach and Wailea Beach. Not too far away is La Perouse Bay which churns up to 16 feet of waves. Beginners who want to learn how to ride the waves can sign up for surfing lessons at nearby Kalama Beach Park.

Whale watching

Whale watching is one of the many attractions that most visitors in Wailea-Makena include in their bucket list. The best time for an up-close encounter with Pacific humpback whales is from November to May. Thousands of these gentle giants migrate to Hawaii every winter, jumping out of the ocean or bellowing their songs from miles away. Join the guided tours to experience these enthralling whale sightings.

Turtle watching

Turtle Town offers an excellent opportunity to see and snorkel with honu or Hawaiian green sea turtles, which are some of the largest in the world. The rocky reef in the southern coast of Makena is known as the home to sea turtles. Snorkel or kayak tours take visitors to the protected area of Turtle Town for a glimpse of the turtles' natural habitat. Visitors are advised to observe and not touch the sea turtles as they are a threatened (but fast recovering) species.
LAND ACTIVITIES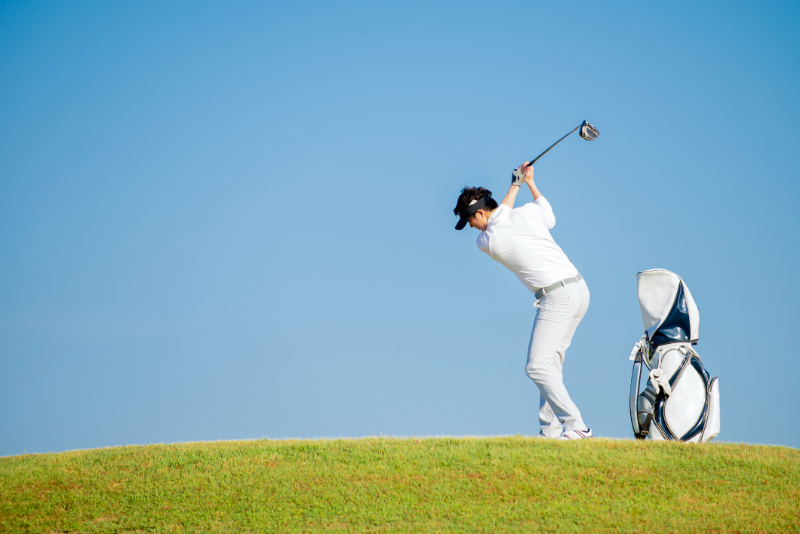 Beyond the sights and sounds of the ocean, there are a wide range of activities to do on land in Wailea-Makena. Whether you want to relax, have fun, or get an adrenaline rush, here are some of the things to do on dry land in Wailea-Makena.
Golf

The tropical weather coupled with glorious natural views make Wailea-Makena a highly-sought golfing destination.

The Wailea Golf Club is the hub of the golf scene in South Maui. It'sdistinctive for three award-winning courses, two full-service pro shops, and the Wailea Golf Academy, which garnered 170 honors for course design.
Wailea Gold is the most challenging of Wailea Golf Club's three golf courses, featuring a rugged design and incorporating lava rock walls that are centuries old. Called the "thinking player's course," Wailea Gold challenges golfers to apply strategy and finesse to their game.
Wailea Blue is another of Wailea Golf Club's celebrated courses. The 18-hole, par-71 course is fun to play, with wide fairways and enough bunkers to keep it challenging. Bonus: fabulous views of the mountains, the ocean, and the neighboring isles.
Wailea Emerald is the most fun of Wailea Golf Club's three courses. It's meant for golfers of all skill levels, offering players the opportunity to tailor their play according to their skill level. Plus the blooms, the views, and the ocean backdrop makes this 18-hold, par-72 course make for irresistible visual appeal.

Tennis

Book a court at the award-winning Wailea Tennis Club. Cited by the United States Tennis Association (USTA) as one of the country's most outstanding facilities, Wailea Tennis Club features 11 Sportmaster tennis courts, a stadium court for 1,000 spectators, and 10 recently completed pickleball courts.

Hiking

Exploring fantastic trails is one of the popular activities in Wailea-Makena. Makena State Park offers a short hike to the sea cliffs, while the trails to the top of Little Beach rewards hikers with enormous views of the coast. Meanwhile, La Perouse Bay Trails lead to the lava fields that created the coastline and the natural landscape that formed La Perouse Bay.

Zipline

There are plenty of options for ziplining on the island just a short drive from Wailea-Makena. You can choose to whoosh above a lush plantation, volcanic formations, or be surrounded by fantastic ocean views. Families or groups will be thrilled by "dual-track" ziplines that allow them to ride side by side.
HISTORICAL AND CULTURAL ATTRACTIONS
If you like a bit of history and culture, there are significant attractions to explore just a few minutes' drive outside Wailea-Makena, which is primarily a resort community with luxury amenities. Historical and cultural attractions in Wailea-Makena include:
A must-see landmark to understand the history of the area, Keawala'i Congregational Church is a historical marvel having survived depressions, droughts, and wars. It was built in 1832 using pili grass and was reconstructed 20 years later using timber and coral mortar. The views around the church are the picturesque Molokini Crater, the Pacific Ocean West Maui Mountains, and the volcanic island of Kahoolawe. A small cemetery on the grounds dates back to the founding of the church. Today, the church continues to deliver sermons in English and the Hawaiian language, with services livestreamed for worshippers.
SHOPPING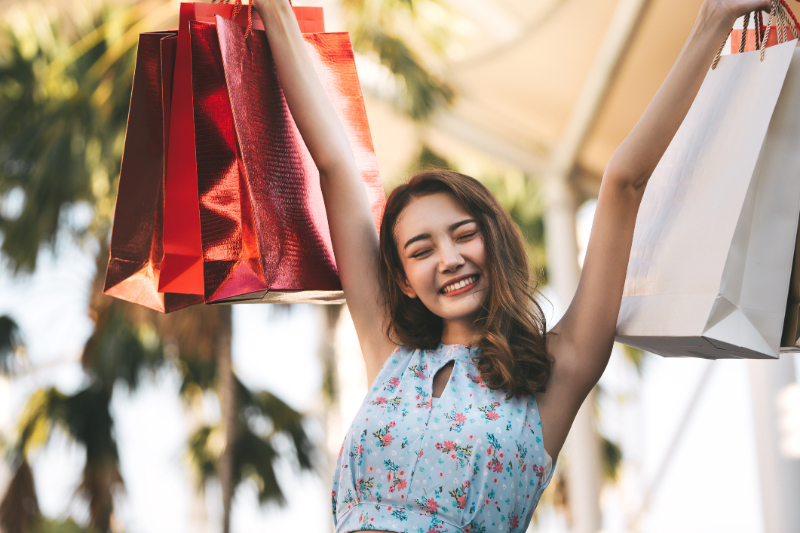 Wailea-Makena is the place to indulge in retail pleasures. Whether you want to splurge on luxury brands or support local artisans, shopping in Wailea Makena should be one of your top things to do on the island.,
FOOD AND DRINK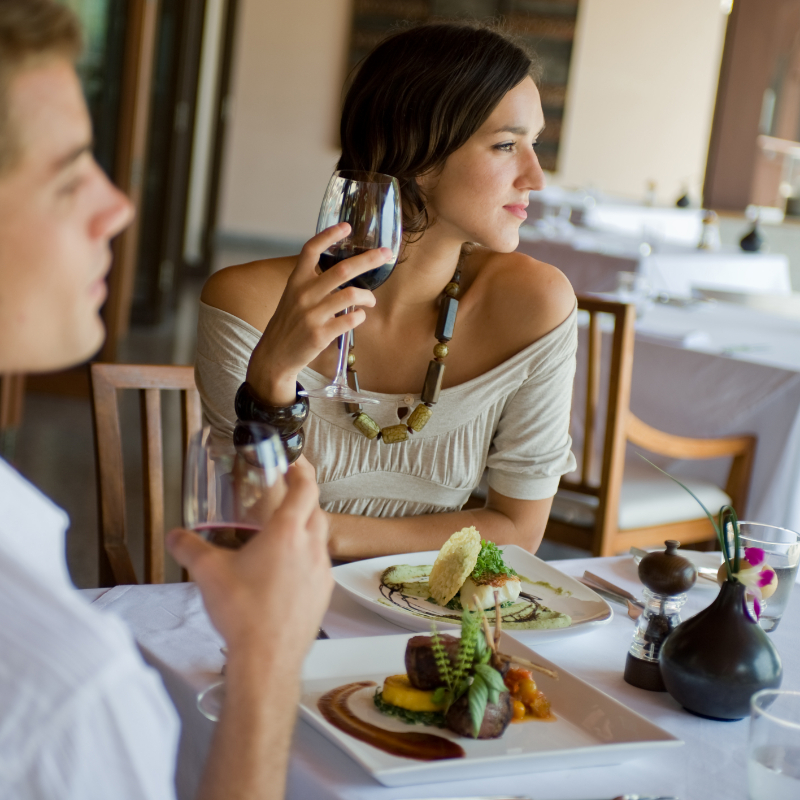 Nothing beats pristine beaches, tropical breezes, and resort-style amenities to enhance your aloha dining experience. To satisfy your cravings, feast on flavorful delights offered by the best restaurants in Wailea.
MonkeyPod Kitchen | 10 Wailea Gateway Pl B-20

This chef-driven concept dining attraction in Wailea celebrates fantastic food and craft beers with a distinct funky vibe. MonkeyPod Kitchen is led by award-winning chef Peter Merriman, one of the founders of Hawaii Regional Cuisine and a known culinary pioneer in the state, The menu pays homage to aloha cuisine mixed with American and Pan-Asian dishes with ingredients from local farms. Must-tries are the roasted chicken wings, Pete's fish and chips, and seared ahi steak. Their signature drink, Monkeypod Mai Tai – made from organic Kula Silver, dark rum, macadamia nut orgeat, lime, and Bols orange curacao – always wows the crowd. The vibe encourages mingling and letting your hair down.

The Restaurant at Hotel Wailea | 555 Kaukahi St, Wailea

Billed as Hawaii's first and only Relais & Châteaux restaurant, The Restaurant at Hotel Wailea is one of top attractions in the Wailea dining scene. It serves inventive, and sumptuous island-to-table fare, with ingredients sourced from their own orchard and other local producers. The dining experience is relaxed elegance with diners enjoying panoramic views of three Hawaiian islands.

Tommy Bahama Restaurant, Bar & Store | The Shops at 3750 Wailea Alanui Dr.

Fresh island cuisine and a tranquil atmosphere are the perfect pairing at Tommy Bahama Restaurant. Offering island specials made from the freshest ingredients, the restaurant is known for its world-famous coconut shrimp, keiki fish, and tamarind-pineapple-glazed mahi mahi. Cap off your meal with pineapple crème brulee. Vegetarian and gluten free options are available upon request. Enjoy the island breeze in their covered patio while sipping handcrafted piña coladas.

Morimoto Maui Iat Wailea Resort | 3550 Wailea Alanui Dr.

In Morimoto Maui, exquisite beauty and craftsmanship come with your dining experience. This renowned Japanese restaurant has an upscale feel of a contemporary Japanese beach house. The location offers priceless, 180-degree ocean views and beachfront vistas, ideal for relishing the sunset with sake.

The beautiful interiors harmonize with the menu crafted by Michelin-star chef, Masaharu Morimoto. The fare is traditional and Japanese fusion, including sushi and sashimi, the negitoro maki, grilled kama (fish collar), tuna poke, hamachi taco appetizers, morimoto omakase, ishi yaki buri bop, and many more.

Gannon's |100 Wailea Golf Club Dr.

Voted "Top 100 Best Outdoor Dining Restaurants in America," Gannon's leads guests to gorgeous vistas of the Pacific as part of its fine dining experience. While the award-winning view alone is worth the visit, the dishes and drinks exalt the palate. The menu lists classic and contemporary island fare, such as flatbread, grilled garden salad, and blackened citrus ahi. Ingredients are sourced from Hawaii fishermen, farmers, and ranchers. The Red Bar presents live music every night for swanky partying.
EXPLORE LIVING IN WAILEA-MAKENA WITH TOM TEZAK AND HIS TEAM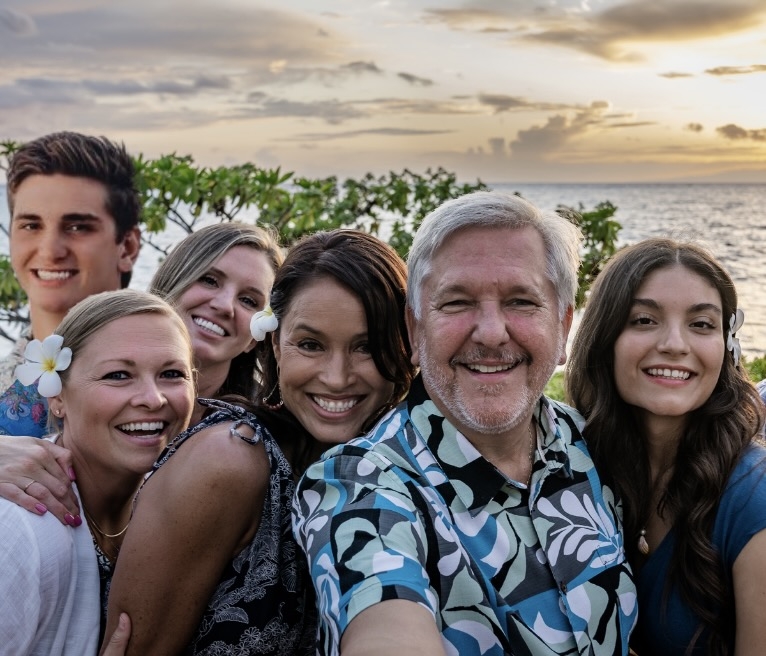 Wailea-Makena is an idyllic paradise offering a world of things to do and beautiful real estate properties for residential or for investment purposes. Explore these amazing homes in high-end resort communities with the help of the local real estate experts of The Lifestyle Maui Team.
Led by Tom Tezak, long-time resident and seasoned agent known for being Hawaii's "Top 100 Realtors," we provide the expertise to find your dream home in Maui, HI. Call 808.746.3347 or send a message here to get started.