Construction
Wailea Point is truly one of the most spectacular properties on all of the South End. It was built in 1987 and its incredible construction, super high quality throughout some of the units are still all original and they're holding up really well.
Some units have been completely renovated and are simply spectacular. A lot of people have enclosed the lanai's to create more living space. The bonus about doing this, you get more interior living space and your maintenance fees don't go up. So great opportunity there. Also, Wailea Point is vacation rentable, but they have a minimum 30 day rental, which is unique to our market. And that means that you can only put one renter in every 30 days. So something to keep in mind, if you're looking for an investment property.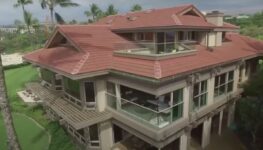 Units – Wailea Point
There's 129 units that are situated in Wailea Point. Most all of them are two and three bedrooms. There is one, one bedroom unit that they have as an owner's guest suite, where you can rent it out, which is a really cool feature. So if you own in Wailea Point you have company coming in and you don't like them that much, you can rent the space up there for them and have them stay there and still be around.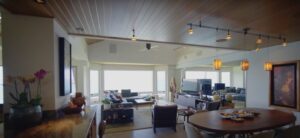 Amenities
Wailea Point is just a beautiful, well maintained, it's probably one of the most luxury properties on the whole island, and it was built in 1986 in just absolutely spectacular location, right between Wailea Beach and Polo Beach. There's multiple rec centers, there's a large one with three pools, a family pool, a lap pool, and a kiddie pool. Also, a pickle ball court! Amazing landscaping throughout this complex. Oh man, back to that rec center, there's a beautiful fitness center and then a great meeting room as well. Then, there is a second rec center, and that's where the adult pool is (the quiet pool).
Location
This is an ocean front complex, and it's just so meticulously maintained. You can just walk out of the property right over to Wailea Beach on one side or to Polo beach on the other.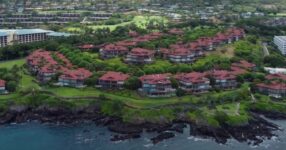 For More Information on Wailea Point
Thanks for reading this edition of Condos, Castles and Cottages. I'm Tom Tezak and if you would like more information about this property or any other property in Maui, be sure to reach out to me on my cell 808.280.2055, or shoot me an email, tom(at)tomtezak(dotted)com.
Watch The Video for Wailea Point HERE