The market in Wailea Elua and Wailea Ekolu has been ever-changing over the past six months, with plenty of activity for potential buyers and sellers to keep an eye on. Take a look at my Visual Market Analysis for more in-depth information!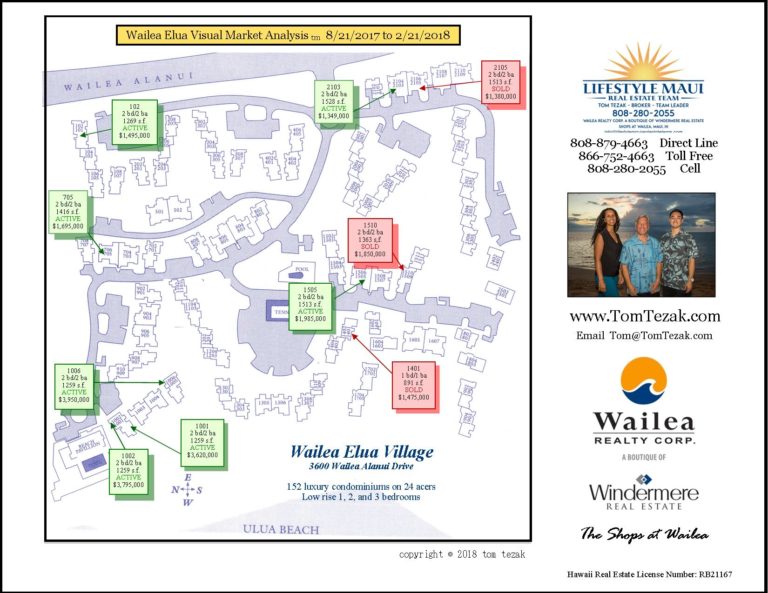 Wailea Elua contains 152 luxury condominiums and is situated with easy access to Ulua Beach, or "Sidewalks" as many call it here on Maui. Wailea Ekolu contains 148 luxury units, and sees a great deal of activity.
---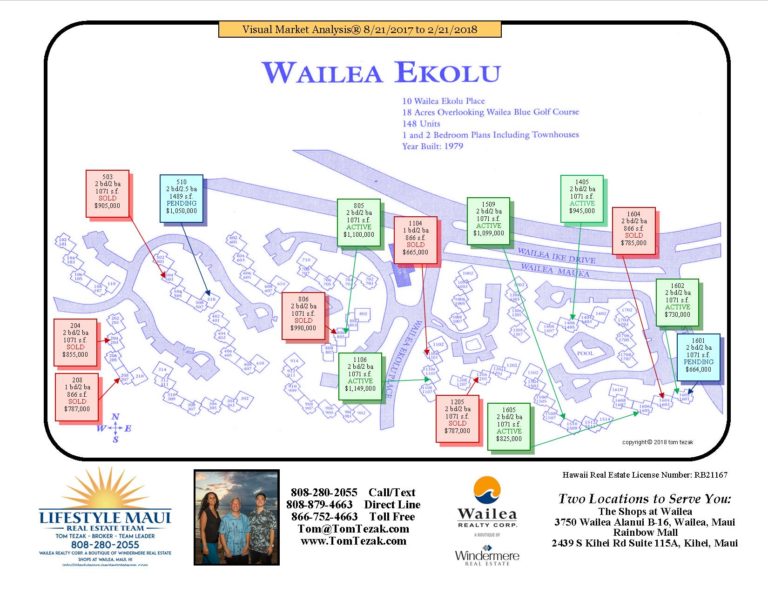 If you are interested in buying or selling a property in these areas, or anywhere else on Maui, please feel free to contact me via email at tom(at)tomtezak(dotted)com or by phone at 808.280.2055. Aloha!
Download: Wailea Elua Feb. 21, 2018
Download: Wailea Ekolu Feb. 21, 2018